Morpheus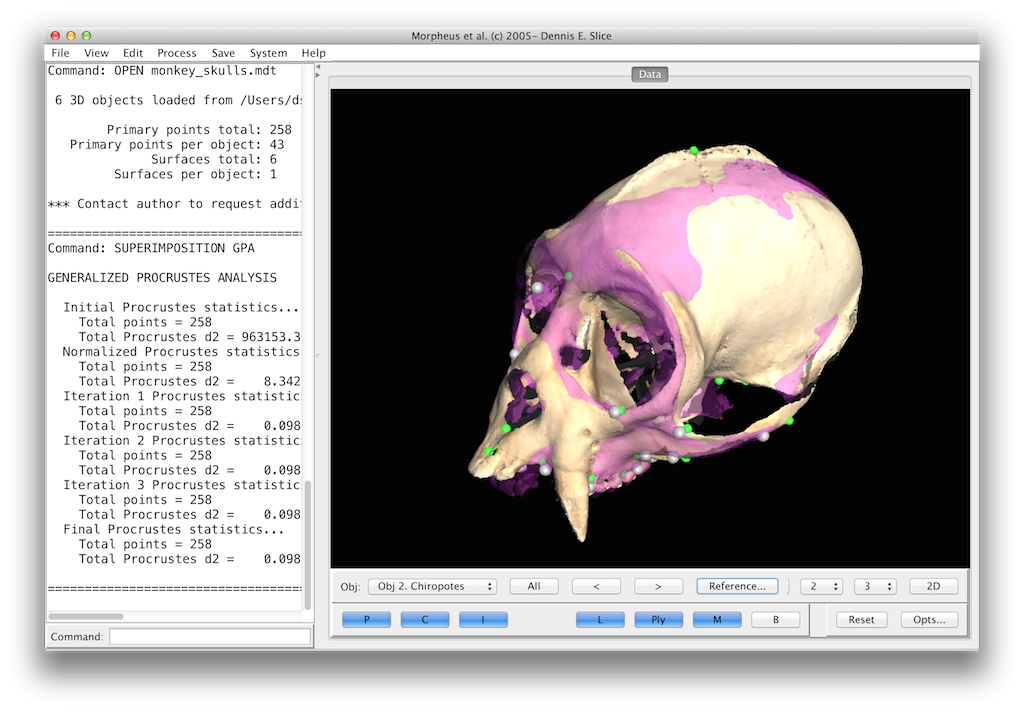 Morpheus et al., Java Edition
Morpheus et al. is a cross-platform, general purpose software package for morphometric analysis. It is a complete rewrite of the original and (effectively) MSWindows-only version. To install the program, simply download the .zip file below and unzip it. It will disgorge a Morpheus directory onto your hard drive. You may move this directory to any convenient location. Inside, you will find a User's Manual with extensive installation instructions and program information. Basically, though, you can run the program by simply double-clicking the appropriate file for your operating system:
OS X—morpheus
MS Windows—morpheus.bat
*nix—morpheus.sh

You will need to have a recent version of Java installed on your computer. Note that OS X users will need to run the mac_os_x_prepare app to hide some noxious files that impede the execution of Morpheus.
Windows users may need to install recent video drivers for their system to provide OpenGL 1.2 support. Some users have reported problems under Windows related to default drivers supporting only OpenGL 1.1.
To cite, use:

Slice, Dennis E., 2013. Morpheus et al., Java Edition.
Department of Scientific Computing,
The Florida State University, Tallahassee,
Florida, U.S.A. Available from http:/morphlab.sc.fsu.edu/
Download (morpheus_et_al_yyyymmdd.zip):
morpheus_et_al_20140704.zip - Latest Version
users_guide20140704.pdf - User's Guide
morpheus_et_al_20130619.zip
morpheus_et_al_20130527_pre_release.zip